Principal's Message
Dear Dorothy M. Wallace COPE Family,
Welcome to another great school year! We are a COMMENDABLE Rated School for the first time in history! Our school team is committed to providing the best quality education for our students, infants, and toddlers. We recognize the commitment and hard work of our staff, students, parents, and community partners as the foundation for creating an environment where each student will thrive and grow.
Our students' success is our number one priority. Our school will continue our work in implementing Values Matters classroom lessons to create and maintain a safe and effective learning environment. Additionally, we are strengthening our programs initiatives this year: Books, Babies, and Bonding (B3) will focus on reading during bonding; Level Up will focus on setting goals and maximizing Lab Time to Level Up, and Restorative Justice Practices will promote positive communication.
We believe in continuous learning for our staff and students and work hard to further strengthen our practice teaching of the Florida State standards in both Language Arts and Math. Please continue to reinforce the importance of reading every day. Students are expected to read multiple sources to analyze, synthesize, and critically write about what they read. Reading has the power to help students excel academically and in their careers. Our staff will work together to encourage goal setting and to ensure our students are college and career ready so that they will have viable options for their future. However, we know that it takes a team working together to accomplish the level of achievement we want to see in our students. We encourage our parents to be involved in our school by making sure students come prepared every day with completed homework and needed supplies to support the effort of our teachers to provide high-quality learning experiences for your child. Parents are highly encouraged to actively join our team by participating in our monthly EESAC Meetings, Title I meetings, and attending parent conferences to stay informed about your child's progress.
The Dorothy M. Wallace COPE Center Family is committed to the success of each student who walks through our doors. Learning and teaching are our business and we are determined to be the best that we can be. Please let me know if there is anything I can do to make this year a more successful and memorable school year for your child.
Again, thank you for your support. Together, we will help your child, and all of our students, develop educational and parenting skills that will last a lifetime.
Sincerely,
Tammy S. Edouard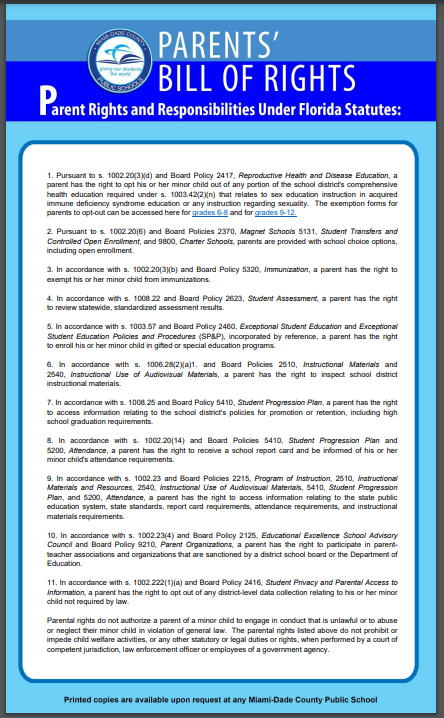 Contact Us
Address:
10225 S.W. 147th Terrace, Miami, FL 33176
Phone:
(305) 233-1044
Fax:
(305) 256-8694
Email:
pr8131@dadeschools.net
For more information regarding registration and academic programs, please contact our school registrar between 8:00 a.m. and 3:00 p.m.